Welcome To McShaman - An essence of Spirit & Inspiration through the enhancement of personal/ self-help guidance and empowerment resources:

Weak from substance abuse,domestic abuse,destructive choices? Do you suffer from reoccurring problems you wish to better understand? Are you ready to percieve who you really are in character and essence? Are you willing to concieve & exercise a new way of living?
WE WELCOME YOU to our "Self-Empowerment" page for exstensive links and resources,take the "journey" into a perceptive approach with support and self-help programs offered. The "quality of your life" has a meaningful path of its own...by how you define life in choice,action and energy.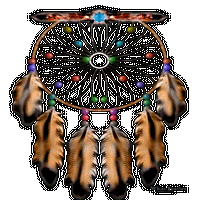 The "McShaman's Nest" offers paths and bridges in support of YOUR PERSONAL & POSITIVE DEVELOPMENT...
The "Nest" offers special resources to assist in ones personal development,empowerment and achievements
throughout life-changing trials,challenges,hardships and natural evolving circumstances.
WHATEVER IT IS YOU MAY SUFFER OR PERCIEVE TO SUFFER NO LASTING CHANGE MAY BE MADE WITHOUT THE WILLINGNESS TO CHOOSE!
It has been said in kind that "we are free to do most anything in life BUT to choose. We MUST make choices!"

If you sincerely wish to delve into the heart of your difficulties and both concieve and grasp new ways in which to approach life...if that be your personal choice(beyond being insincerely compelled by circumstances to make that choice) then you are ready to begin an unforgettable personal journey.
...
Our Blessings To You...
"May the Water cleanse you,
May the Air teach you,
May the Fire drive you,
May the Earth be a foundation for you.
So Mote it be."
(A Special Blessing Offered at Sanfords.net)